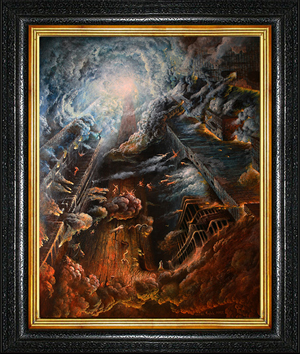 Apogeum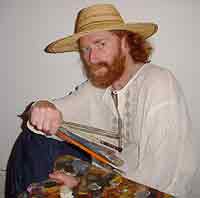 I was born in 1959 in a small city called Lenczyca, Poland - a city with 1000 years of history and many beautiful castles, old buildings and churches. I started to paint when I was about 8 years old.
Penetrating old buildings and old ruins of castles looking for treasures and antiques, I one day found an old box of oil paints and some old paintings. I was charmed by the beauty of really old things and started to collect them, love, and appreciate them. I had the opportunity to regularly visit the museum, which was located in our castle, admiring old furniture, sculptures and of course paintings.
Those experiences and mysteries that surrounded Lenczyca had a huge impact on my work and life. The darkness of dungeons and legends about the greatest guardian of Lenczyca's treasure - Boruta the Devil - appears on my canvases quite often.
Since then, I use oil paints and old master techniques which I was influenced by( John Martin, Gustave Dore, Rembrandt, Rubens, Van Dyk )to create my own magical world from my imagination and dreams, about life and death in the atmosphere of mystery.
Voytek's works can be found in many collections.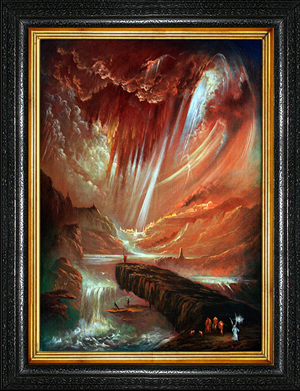 Sodom and Gomorrah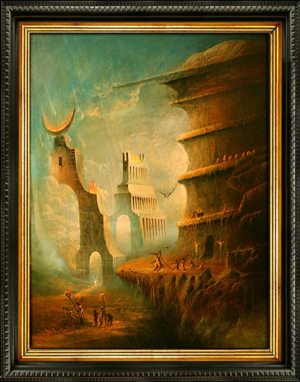 Temple of Eternity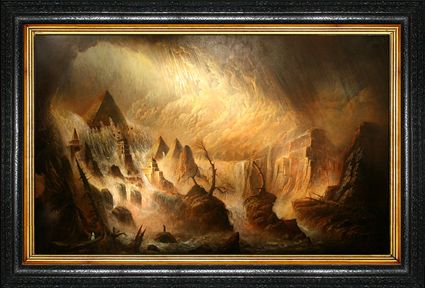 Temptation of the Lady